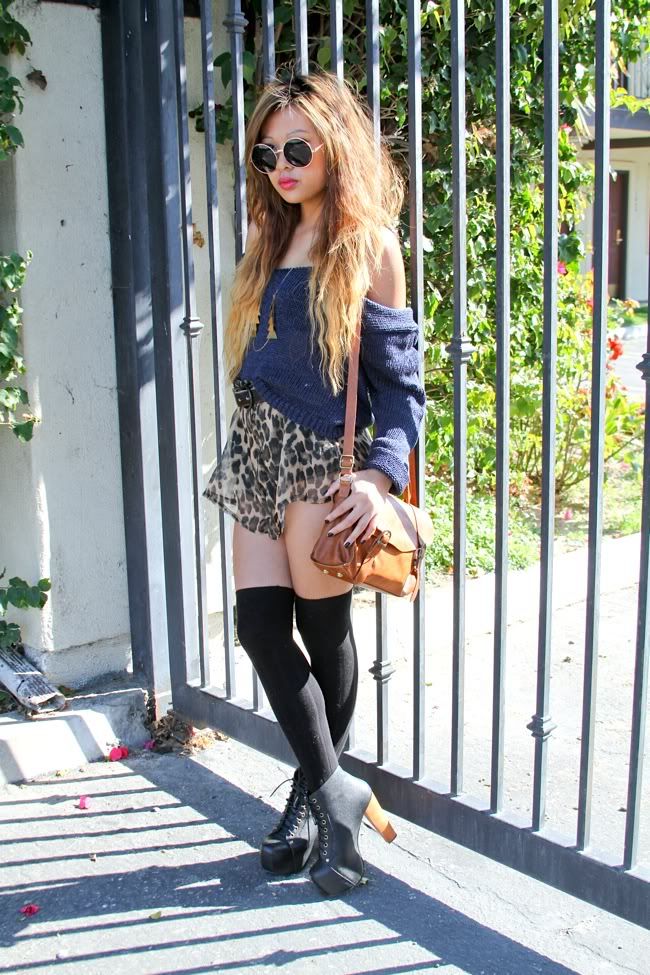 Brandy Melville cropped knitted sweater, LF leopard shorts, Urban Outfitters over the knee socks, All Saints Pony Freya belt, Urban Outfitters necklace
Paired a navy knitted sweater with my new leopard shorts. I'm slowly adjusting and dressing according to the weather, but even the Fall season won't stop me from wearing shorts. Cable knit shorts and sweater shorts are big this season so if that means I need to suck it up and be a tad bit cold, at least I'll have my big jackets, chunky sweaters, and cardigans to warm me up. A cup of hot latte, or hot chocolate doesn't sound so bad either. Of course, there are ways to keep my legs from being completely bare. I'm definitely stocking up on opaque & sheer tights, and thigh high socks. Think layers..
Check out my closet
here
. I just added two new pieces.. American Apparel 3D flower mesh jumpers in white and blossom. They're the perfect addition to your closet this Fall. I'll be adding more items next week so stay posted. Happy shopping and have an amazing weekend!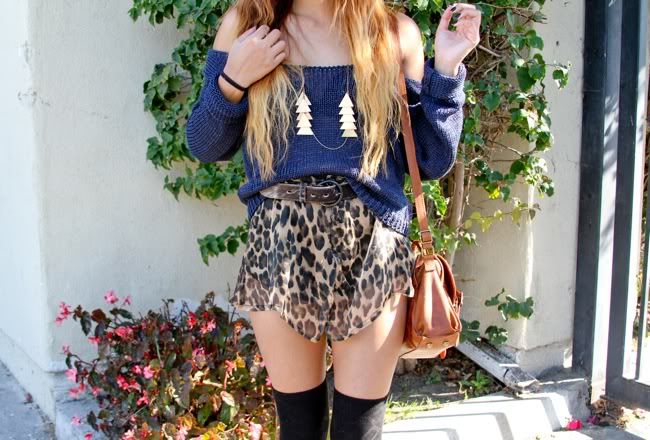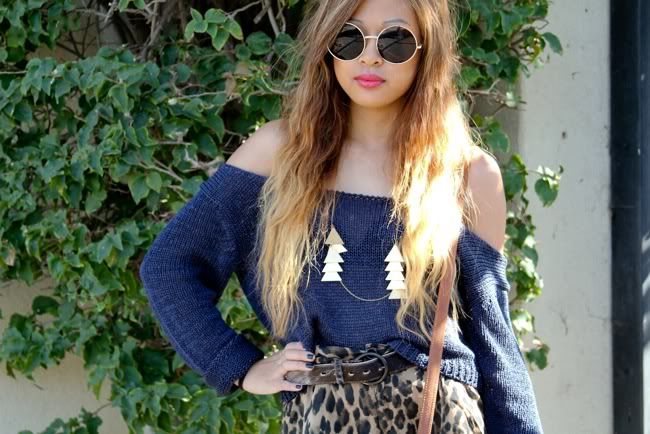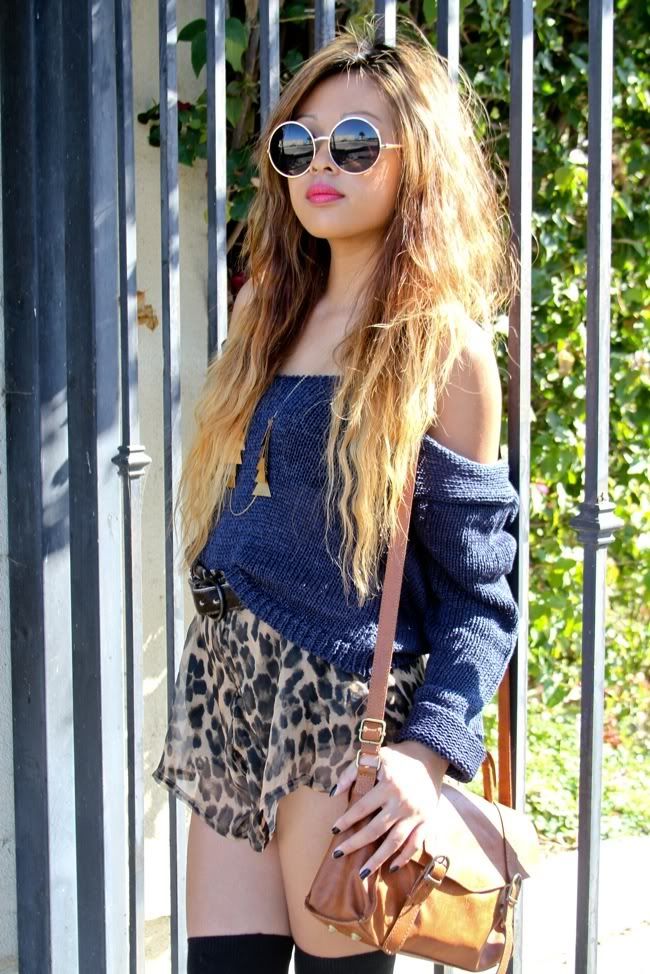 xx