Feather earrings and rings galore!
My addiction to feather earrings started about a year and a half ago when I got my first pair (the three layer peacocks) and ever since then, I've managed to gather four more. I don't buy just any feather earrings I stumble upon.. I make sure I get the BEST ones out there and this family of five will keep growing.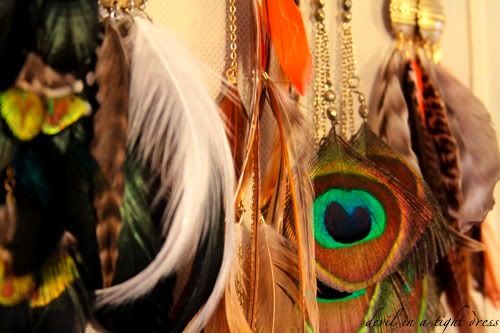 Rings? Well, you can never have enough of those either.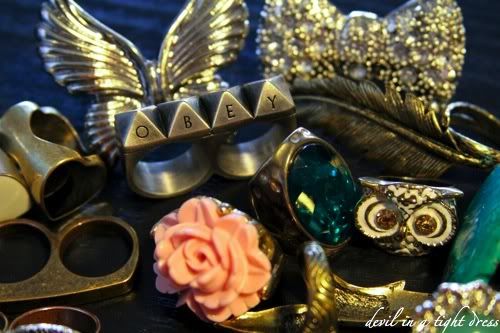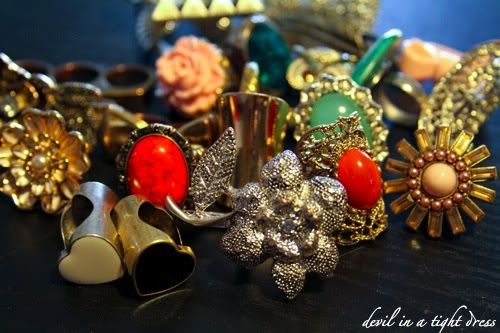 These babies make a plain jane outfit look down right amazing. They complete an outfit the way my boyfriend completes me.. corny much?